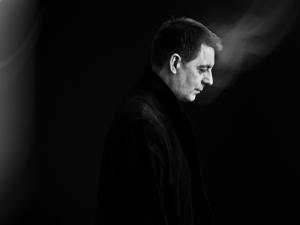 Une voyage sonore et musical réunissant certaines des compositions de Jean-Luc Fafchamps qui ont le plus œuvré pour sa réputation, avec beaucoup d'instruments à cordes: les cordes frottées de Musiques Nouvelles sous la direction de Jean-Paul Dessy, et des cordes frappées de Laurence Mekhitarian, et Fafchamps lui-même, au piano. 
Extrait du programme:
- Attrition, pour deux quatuors (œuvre sélectionnée en 1992 (!) par la Tribune des Jeunes compositeurs de l'Unesco, grâce à un enregistrement réalisé alors au Botanique, et où figurait déjà Jean-Paul Dessy, comme violoncelliste);
- Ainsi une courbe, pour violon principal (Claire Bourdet) et ensemble de 14 instruments à cordes. Un genre de mini-concerto, qui chante son tribut émotionnel à Béla Bartók et Arthur Grumiaux.
- Lettre Soufie Khà' (esquif) pour quatuor cordes et électronique (avec la participation du Centre Henri Pousseur): une traversée tempétueuse des fleuves des enfers, trempée sous un déluge de sons spatialisés;
- Insyriated-suite: quelques mouvements pour cordes et piano de la musique écrite pour le film Insyriated de Philippe Van Leeuw (prix du public à la Berlinale 2017 et 6 récompenses lors des derniers Magritte du cinéma, dont celle de la meilleure musique originale);
- Back to the sound (musique commandée par le Concours Musical International Reine Elisabeth comme imposé des demi-finales piano de 2010). 
A quoi s'ajouteront encore, évidemment, quelques surprises musicales et visuelles…