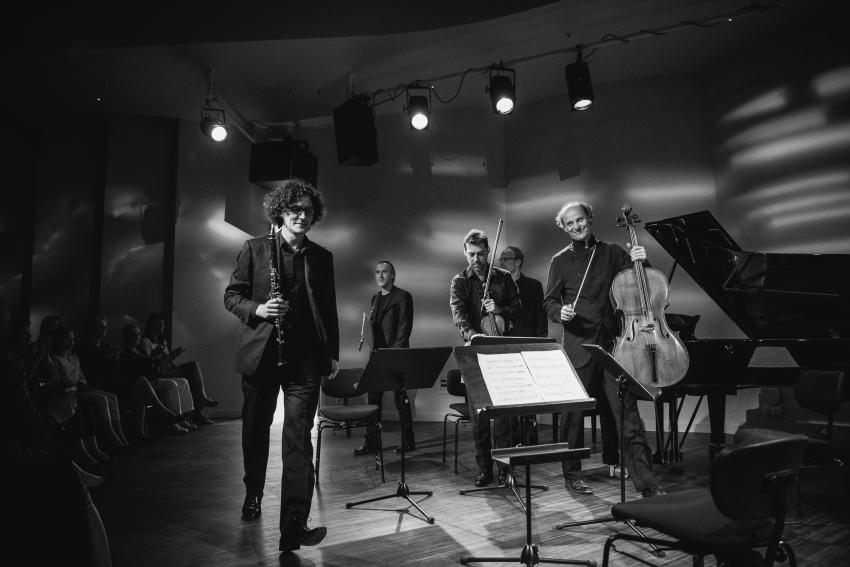 In 2011, Jean-Pierre Deleuze composed Meguru, a piece for baritone and quintet, commissioned by Het Collectief and focused on the Japanese philosophy of life. To complete this awareness, Deleuze composed Le jardin nu in 2019, this time with mezzosoprano, so that the two are put in a harmonious "yin yang" relationship.
This new creation is enriched by a commentary by het Collectief in the form of an execution of Hosokawa's Stunden-Blumen, a piece that is approximately the opposite of Messiaen's "Quartet for the End of Time": in nature, everything returns, each end is a new beginning.
The programme will be completed by Trecce di Threni, a superb tribute by Michel Fourgon to Luciano Berio and a new work by Bram Van Camp, whose title communicates that it wants to be pure and simple music.
PROGRAMME : 
JEAN-PIERRE DELEUZE : Meguru (2011)
TOSHIO HOSOKAWA : Stunden-Blumen (2008)
MICHEL FOURGON: Trecce di Threni (2004)
BRAM VAN CAMP: Music for 5 instruments (2018) 
JEAN-PIERRE DELEUZE : Le Jardin nu (2019) 
INTERPRETES : 
VIOLON: Wibert Aerts
CLARINETTE: Julien Hervé 
FLÛTE : Toon Fret
PIANO: Thomas Dieltjens
VIOLONCELLE: Martijn Vink
MEZZZO-SOPRANO : Joëlle Charlier
BARYTON: Lorenzo Caròla
Co-production: Composers' Forum and Le Senghor
Lieu
Address
Chaussée de Wavre, 366