Catégorie
Solo Instrument with electronics
Mixed electronic music
2020
Her Majesty the Fool is a work for microtonal accordion and electronics written for accordionist Fanny Vicens. As a composer, I am interested in the contrasts between musical characters belonging to opposite worlds, while at the same time I am in search of a possible common ground between these characters. During my collaboration with Fanny and the discovery of her specially tuned accordion, I was amazed by the immersive and "vintage" sound that emerges from the combination of quarter-tone registers with the usual registers of the instrument. From the contrast between the "vintage" and very raw textures at the beginning of the piece, a faulty machine is born, determined nonetheless to be able to play human music. Placed side by side, each of these characters, notably marked by absurdity and irreverence, takes on more meaning.
Effectif
Accordion and electronics
Image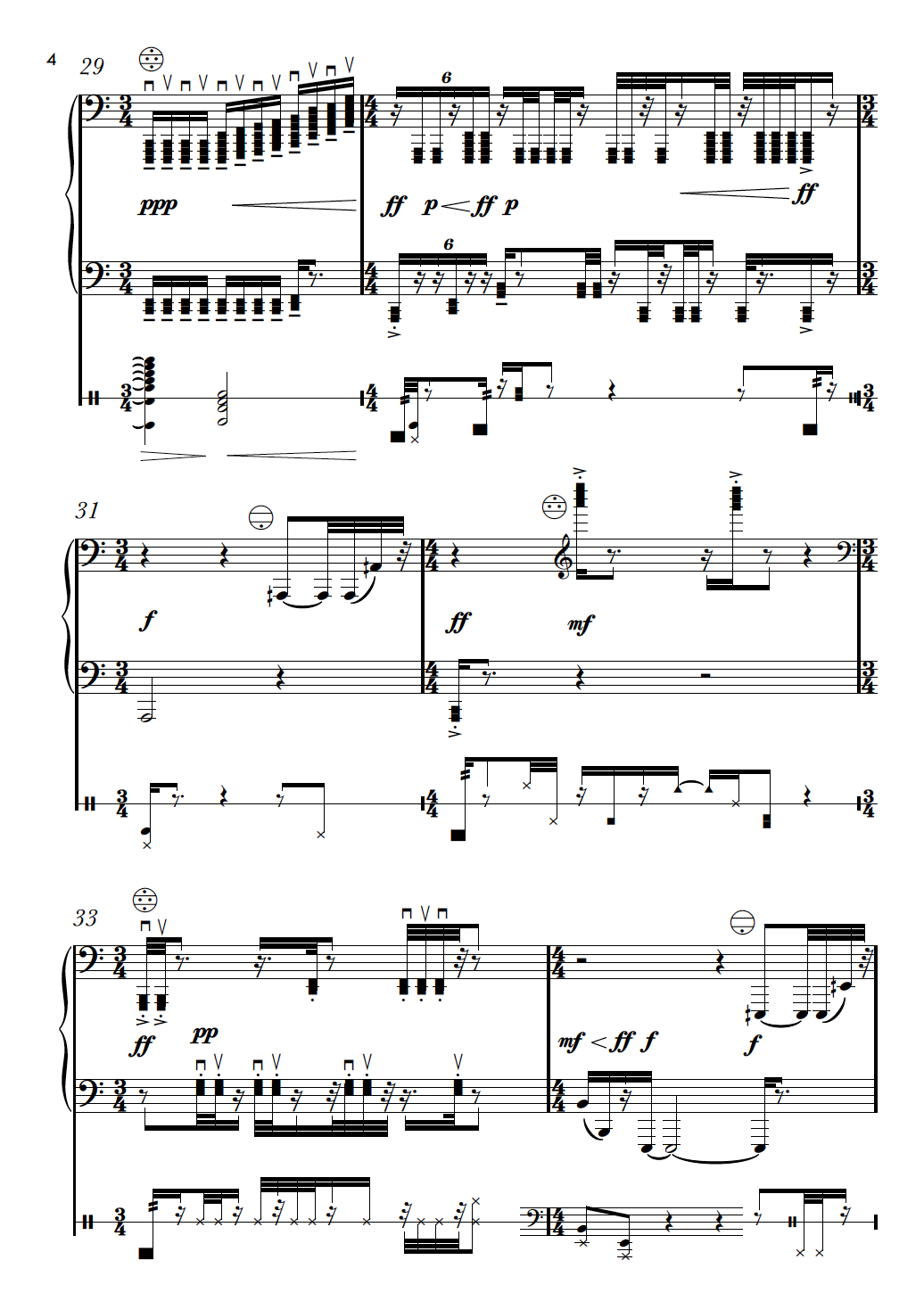 Technique
The electronic part is fixed and is very rhythmically linked to the accordion part. The accordionist should play with a click track to remain synchronized with the electronics. The accordion should ideally be amplified to achieve the best blend with the electronic sounds, which should never dominate the accordion sounds.