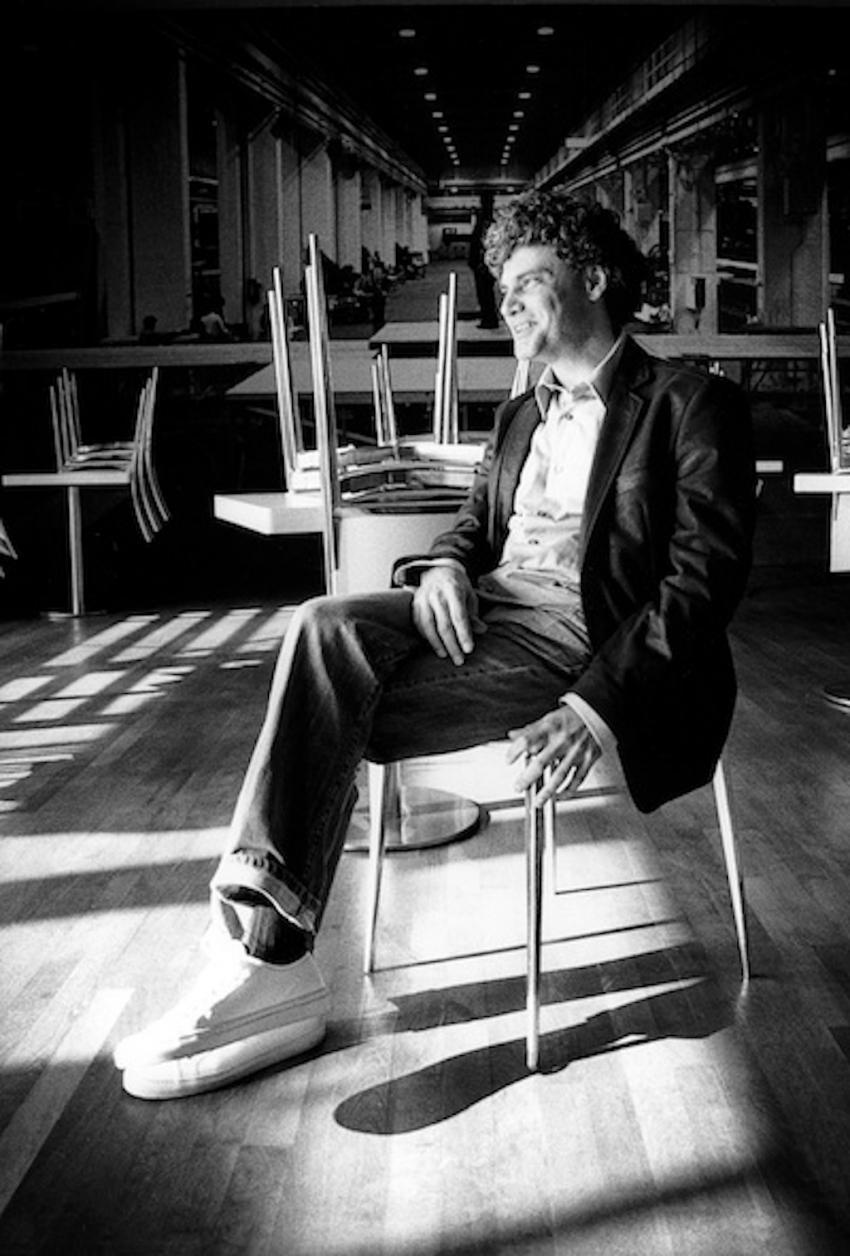 Mostly known as saxophonist and band leader of Aka Moon, one of Belgium's most prominent jazz bands, Fabrizio Cassol is also active as a composer, with collaborations and projects in the fields of contemporary music, dance, theatre, hip-hop, and film music. 
Born in 1964, he graduated in saxophone and chamber music at the Conservatory of Liège, where he also studied improvisation with Garret List and composition with Frederic Rzewski and Philippe Boesmans. 
As a performer, after specializing with François Danneels, Steve Coleman, Joe Lovano and Evan Parker, he devoted his efforts to the groups Trio Bravo, Nasa Na, La GrandeFormation, and in 1993 started the group Aka Moon, with which he toured worldwide and has recorded 15 CD's so far. 
He participated in numerous projects among which Leçons d'Enfer (Henri Pousseur), the opera Wintermärchen (Philippe Boesmans), ...and performed the world premiere of compositions by  Philippe Boesmans (concerto for aulochrome - instrument specially designed for him- and orchestra), Thierry De Mey, Baudouin de Jaer, Pierre Bartholomée, Claude Ledoux, Eric Sleichim, Marc Patch, Jean-Louis Libert... and Henri Pousseur, as a soloist of the Philharmonic Orchestra of Liège under the direction of Pierre Bartholomée.
More concerts with Vinko Globokar, Frederic Rzewski, Garrett List, Denis Pousseur, Fred Van Hove, Kris Deffort,  Musiques Nouvelles, (directed by George-Elie OCTORS and Jean Pierre PEUVION), The MONNAIE Orchestra, Royal Opera of Wallonia, BL!NDMAN QUARTET,  and numerous jazz artists of the Belgian and international scenes.
As a composer he wrote for La Grande Formation, Musiques Nouvelles, soloists such as Bernard Foccroulle, …  In his most recent works (VSPRS, Passion), written in close collaboration with choreographer Alain Platel, he revisited the masterpieces of Monteverdi and Bach, in a setting open to extra european and non notated, improvised music.
Personal website : www.fabriziocassol.com