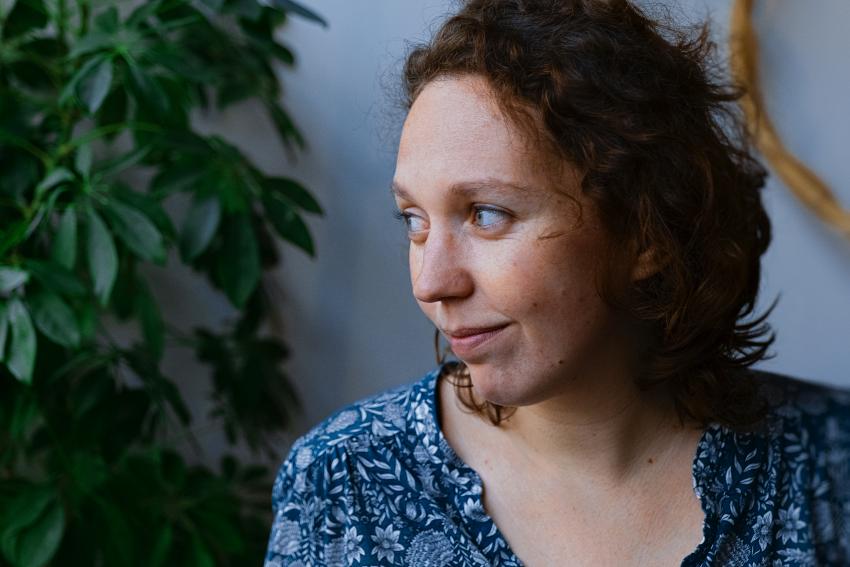 Virginie Tasset is a young Belgian composer. In 2009, she starts studying at the Conservatoire royal de Liège (Bachelor in "Piano", Master in "Harmony"). Along with her musical studies, she decides to do a "Performances studies" master at the Université libre de Bruxelles. After a few years working, she decides to study film music at the Conservatoire Arts2.
In 2018, she composes the music for the young audience dance performance "Alamor" directed by the Cie Jordi-Vidal. The same year she experiments music for video games, working with students at ESA Saint-Luc/Brussels. The next year, she creates the original soundtrack for two short animated movies: "Dog" (Géraldine Charpentier-Basille) and "Chrysalis" (Jeanne Ruelle). 
In 2020, she composes for the movie "Spring Legend" (Lou Verrant) and she helps directing a young audience performance by Lisa Cogniaux and Maïté Leuridan, "Snow Queen". She also writes a 4 hands piece "Les Images du Soir" for the piano duets : Léna et Louise Kollmeier (BE - premiere at Abbaye de Villers-la-Ville – july 2020) and duo Haelix (FR/BE – premiere at the festival Présences Féminines - march 2021). 
For the moment, she composes a piece for church bells, choirs, harmony and percussion, on a texte of Belgian writer Léïla Duquaine, Rond(e) de Sorcières. The project will gather profesionnal and amateur musicians (Conservatoire Adolphe Sax of Dinant and La Vaubane – to be confirmed). The premiere will take place in spring 2022 in the Dinant Collegiale.
She also writes contemporary music, for soloist or larger bands and takes a lot a pleasure rehearsing with her musicians: Ensemble 21, Trio O3, Léna & Louise Kollmeier, Zoé Pireaux and Thomas Walbroek …
Follow me
https://www.facebook.com/virginietassetcompositrice