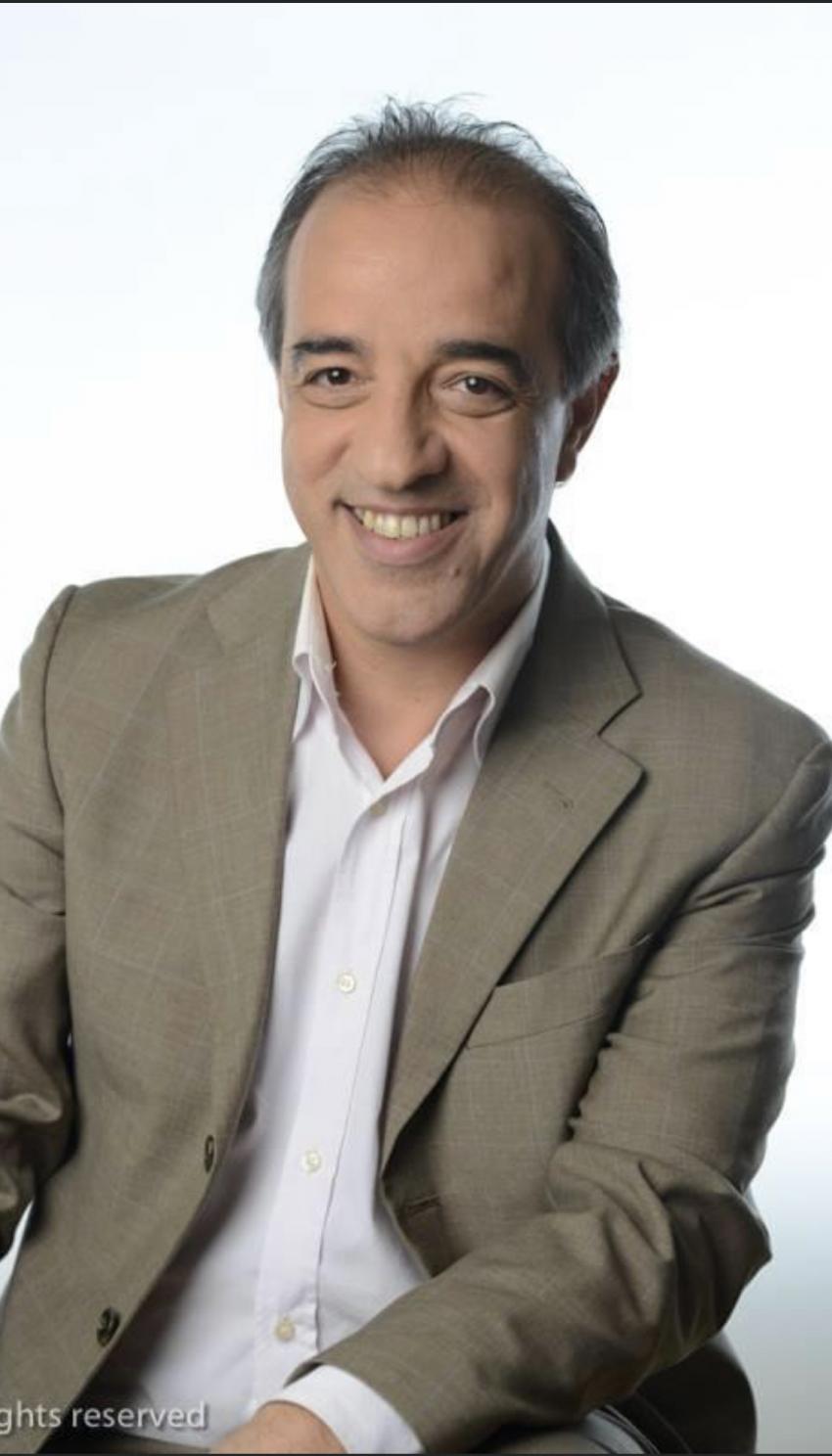 Composer, arranger, orchestra and choir conductor, Samir Bendimered learns the piano at the age of 4 and the guitar at 10. Trained in Oran and Tlemcen in Arabo-Andalusian music, Samir Bendimered then moved to Belgium where he studied piano, harmony and counterpoint. His compositions include the operas Mathilde, L'aile du Papillon, La Marche des Anges, Safina, West Side East Side Story, Kompost, chamber music and a drôlatorio for choir and orchestra, as well as arrangements of oriental texts and melodies - a programme that has been recorded and performed in Belgium, He has also recorded and performed in Belgium, Holland, France, Spain and Morocco. He has performed classical and world music in a jazz quintet with soprano Madiha Figuigui at the Singel in Antwerp, the Vooruit in Ghent and in Brussels.
Samir Bendimered discovered choral conducting with Pierre Cao and Denis Meunier, and conducting with Pierre Boulez and Peter Eotvôs. In addition to his own creations, he has conducted Pergolsi's Stabat Mater, W.A. Mozart's Requiem and Coronation Mass, Fauré's Requiem, J.S. Bach's Mass in B, Handel's Messiah, J. Brahms' Deutches Requiem, Arvo Paert's Berliner Mass, and Henry Purcell's operas Dido & Aeneas and King Arthur.
But playing the piano and harpsichord remains one of Samir Bendimered's most important activities, and he often takes charge of the keyboard scores of the operas or arrangements he produces. With "Iktar" (vocals, gembri, saxophone, cello, double bass, piano and percussion) or the ensemble "Qantra" (flute, string quintet and piano and percussion), Samir Bendimered maintains the pleasure of playing on stage with musicians from different horizons.