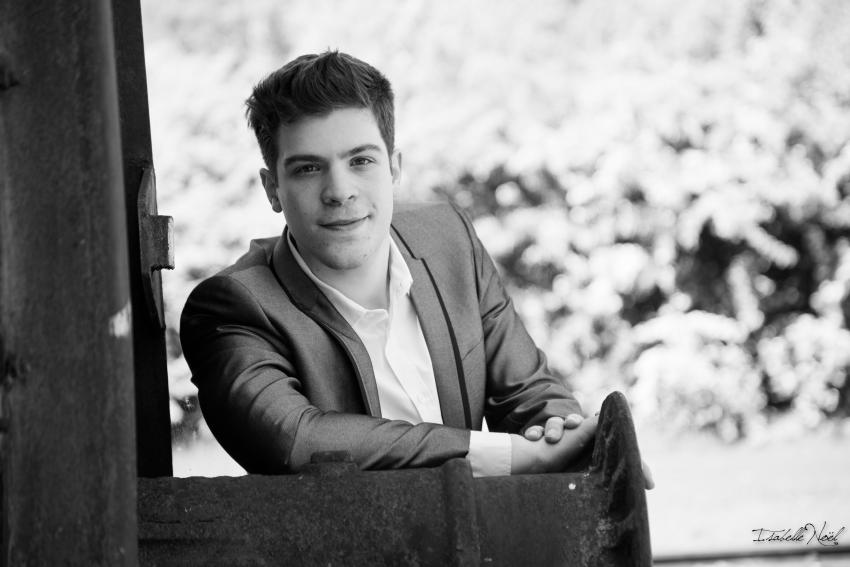 From his childhood, Gwenaël Mario Grisi has been fascinated by the music of the films he watched. this is what pushed him to pursue a composer's career. After his studies of scoring (with Denis Pousseur and Jean-Luc Fafchamps), Writing (with Jean-Pierre Deleuze) and Composition (with Claude Ledoux), he has increased his knowledge of film music with Hollywood masters such as Christopher Young and Conrad Pope.
His composer's odyssey is stacked with outstanding events, such as receiving the ['Tactus]' prize at 21 years old with his work « Di Polvere a Polvere » for orchestra, being in residence with the Liege Royal Philharmonic, receiving a major composer role at Musicom, and working closely with renown music players of the contemporary scene.
His compositions have been recorded at AIR Studio (London), Abbey Road (London), Studio 22 (Budapest), Flagey (Brussels), etc. by different ensembles, notably, the Britain's National Orchestra, the Brussels' Philharmonic Orchestra, the Liège Royal Philharmonic, the Budapest Symphony Orchestra, the European Contemporary Orchestra, Sturm und Klang, and so on.
We find his music being played at several Belgian festivals, such as the Festival Loop, Ars Musica and the Film Festival Gent, to name a few.
His catalogue includes works for solo instruments, chamber music (duos, string quartet, sax quartet, hybrid ensembles,…), orchestra (Di polvere a polvere, Through the clouds,…) and for orchestra with soloist (Adventures, Excursions, On the reel,…).
Apart from his composition activity, he has been wearing several different hats of the music production as well. He worked as orchestrator, assistant, consultant and booth reader on different movies, for the cinema (Asterix ; Minuscule 2, Etc.), for TV-Series (Call The Midwife ; Demain Nous Appartient ; L'art Du Crime ; Etc.) and shorts (Adorables ; La Dernière Vie De Simon ; The Illegal ; Etc.)
His passion for music has led him to teach his knowledge. He has been a professor at the Evere's academy from 2015 to 2017 and at the Royal Conservatory of Brussels from 2017 to 2018.