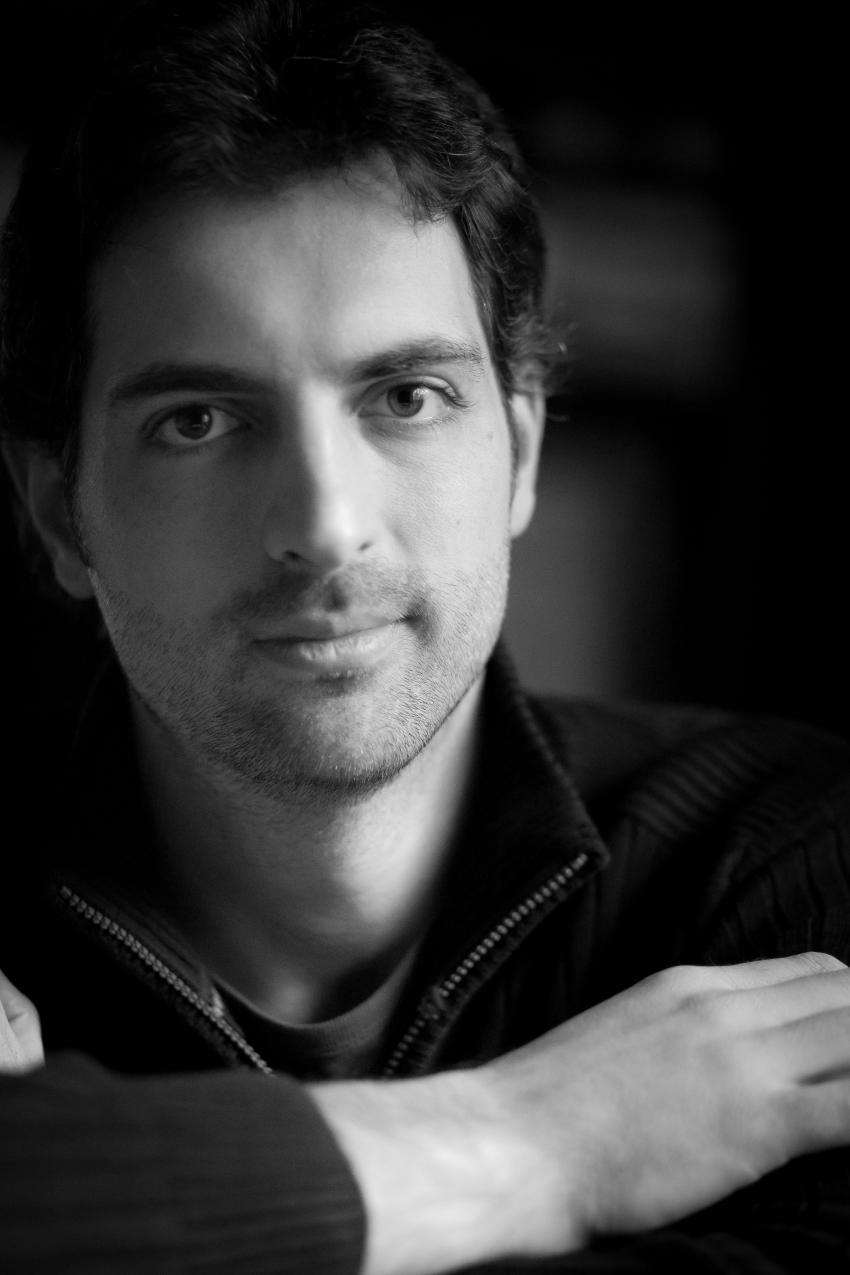 Born in Liège in 1978, Harold Noben is a belgian pianist and composer living in Brussels.
Pianist and chamber musician, he studied keyboard with Philippe Preudhomme in academy, then with Jean Schils and Marie-Paule Cornia at the Royal Conservatory of Liège.
As pianist, he will play regularly in Belgium in solo recitals and chamber music, especially with the four hands repertoire with Nadia Jradia, or in trio with the Octocorde duo. He will collaborate with the Orchestre Philharmonique Royal de Liège, and also several times with Jean-Marc Onkelinx during some lectures with concert.
He dives in composition in 2006 creating the Cardamome Trio (violin, cello and piano) for which he writes the whole repertoire and plays the piano part, and the ensemble will record the album Calligraphie released in 2009 on the homerecords label.
At the same time as the trio, he dedicates himself to compose for short movies, documentaries and some publicity spots.
He is then commissioned by some various ensembles as the cello octet Ô-Celli for which he composes the trilogy De la pointe au talon which will be recorded on the album Dances on the Fuga Libera label and which will be played several dozen of times around Europe and Canada, the Orchestre de chambre de Liège or Sturm und Klang (as Swirling Years, composed for them and which will be played a second time in the last Ars Musica festival in 2019)
Recently, he collaborates with the 12 cellists of the Berliner Philharmoniker (arrangements of Astor Piazzolla's tango for their album Hora Cero, Sony), the Orchestre Philharmonique Royal de Liège (White House 1921 for orchestra commissioned in 2018) or La Monnaie (Four teas, for string quartet, premiered in Ottawa in the honor of King Philippe and Queen Mathilde).
Piano teacher in several music academies, he was the manager of the Saint-Gilles academy from 2016 to 2018 before deciding to quit this position to dedicate himself more deeply in composition.
From 2018 to 2020, he follows a composition residency at the Queen Elisabeth Music Chapel under the mentoring of Benoît Mernier as part of the enoa network.
His chamber opera, À l'extrême bord du monde (At the very edge of the world), composed for this residency, will be premiered on the 4th of October 2020 at Théâtre Royal de la Monnaie.
In 2020, he begins to collaborate with Crescendo Magazine as a writer.