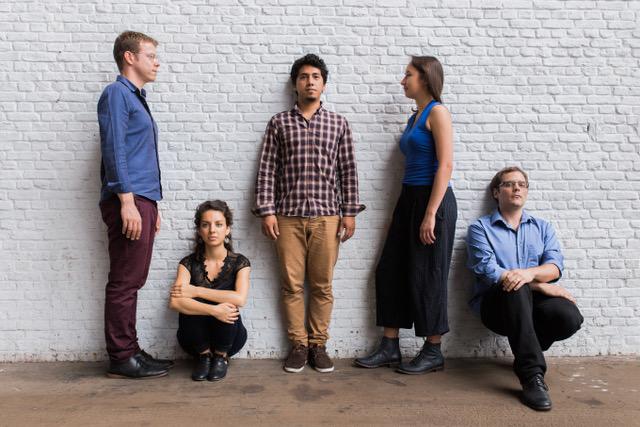 Be connect IT is the new musical summer residency supported by ensemble Fractales in collaboration with le Forum des Compositeurs, fulfilling their desire to develop artistic exchanges around new music between different countries. 
For this first 2017 edition, Belgium meets Italy : Stéphane Orlando, André Ristic, Gilles Donneux, Maurizio Azzan, Gianni Bozzola and Gerardo Gozzi are the 6 composers who will spend one week together with ensemble Fractales working on new pieces at espace Comlumban de Wavre from the 2 nd to 8 thJuly. Fractales is also pleasured to receive the two famous composers Claude Ledoux and Jean-Pierre Deleuze who will each give a lecture during this event. 
Ensemble Fractales invites you to the opening concert of this project, Sunday 2 nd July at 8pm at Maison des Musiques, with a wide program composed of both older masterpieces and nowadays music. 
Programme details :
Elis Vesik « To Become a Tree » (2016)
Claude Ledoux « Un ciel fait d'herbes II » (1990)
Ricardo Eizirik « Re/Wind/Re/Write » (2014)
Jean-Pierre Deleuze « Reflets » (2012)
Fausto Romitelli « Domeniche alla periferia dell'impero » (prima domenica 1995, seconda domenica 2000)
Gérard Grisey « Talea ou la machine et les herbes folles» (1985-1986)