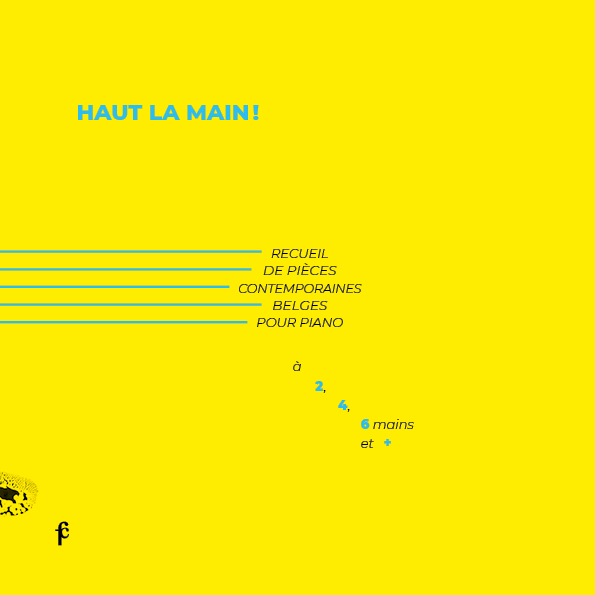 This collection, edited by the pianist and teacher Laurence Mekhitarian, is intended for beginners and intermediate level students. It has the particularity of including a repertoire written by six current Belgian composers: Jean-Luc Fafchamps, Stéphane Orlando, Jean-Pierre Deleuze, Paula Defresne, Jean-Marie Rens and Claude Ledoux.
These short pieces are the fruit of a pedagogical reflection that is at the same time curious, playful and innovative in a complementarity that we thought it would be interesting to bring together in one edition.
Different levels of difficulty are presented, with explanatory texts on the modes of play to be discovered as well as more literary descriptions of the expressive content of the pieces, which are all unpublished.